Had a wonderful time at Oblu Select Maldives, everything was well managed by Vinutha Kiran. It was an all inclusive package where almost everything (breakfast, lunch, dinner, transfer, covid test) was included and we didn't had to pay a single penny. Apart from that all the documents were also taken care of very well, so overall the whole procedure was very smooth where we didn't have to worry about flights or any documentation of any extra charges from start till the end.
Adarsh & Shruthi Krishnamurthy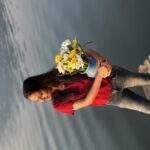 All thanks to Vinutha ma'am for organising the best trip to Kashmir . This was the best experience we could ever get . Kashmir is truly heaven on earth . Hope we get more chance to travel around again !
Vismaya M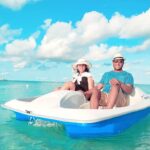 We visited Maldives in April 2021, and it has the most beautiful beaches in the world. We stayed in Varu by Atmosphere Islands and Resorts. Superior beach bungalow and water villa. superior beach bungalow is located on beach sites and water villa is located on water. this is very big and from water villa you can dive in natural water directly. both are marvelous. Scenic beauty is out of this world, in the evening fish feeding and shark feeding activities takes place which is very exciting, breakfast, lunch and dinner buffet has huge variety of food, water sports activities are very good, canoeing, snorkeling is free of charge.. Thanks to Travel Lounge Inc and Ms. Vinutha for making our trip Memorable.. I really liked the service.. the package provided were according to our requirements.. all the insurance, transit and everything was taken care... They provided all the information to make our trip Seemless and comfortable..!!
Rohith Sharma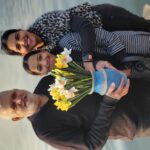 Hello. I wanted to share my experience with travel lounge, our trip to Kashmir, heaven on earth! 😊 1. Vinutha Ma'am has been an absolutely wonderful host. Catering to needs and travel desires and capacities of people falling in the age group 20-65 is no easy task. The journey throughout was great, thanks to her and her patience. 2. We did not compromise on any places that was scheduled for a visit and covered all of them. For her thorough planning and good communication - 👏 3. The program was planned well and enough time was given for rest and for leisure activities. 4. The relationship here is that of a friend and not a tour operator. So, that puts you in great comfort zone and doubles the fun. 5. Lastly, it was because of her planning we were able to be there at pahalgam where we met our beloved puneeth rajkumar. Of course that was the only memory we have now, but we will always be pleased choosing Vinutha ma'am and travel lounge for the happy memories. I went to kashmir with my parents and we talk about our experiences with travel lounge till date. Hoping to plan another one soon. Wishing the best to Vinutha ma'am. Keep creating magic! ❤😇😊
Sahana M.S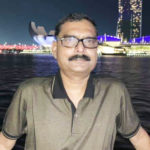 Excellent arrangement of international tour at very competitive price. We are very satisfied customers of travel lounge Inc.
Mr Kumarswamy
We totally six members had been to Singapore, Malaysia and Thailand for 12days, including 5days cruise experience through Travel lounge We enjoyed a lot throughout the tour. Travel lounge has organized very well and she provides customized service. She is taking care every day by making a call and enquired about our problems, whims and fancies. The rates are reasonable beautiful itinerary, arranging Indian restaurants for our food. Nice, beautiful,and unforgettable enjoyment we had, thank you vinutha ji
Dr Hanumanthappa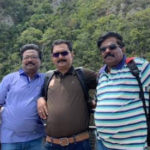 Hi vinutha yesterday we were in penang, today we're leaving to Phuket.we are really enjoying cruise experience thank you
Mr Kumarswamy and Mr Hanumanthappa